MEET THE RED & BLACK BEAUTY… 1973 VALIANT CHARGER XL
The newest (old school) addition to our luxury transfers fleet is now available to HIRE for weddings, school formals, joy rides, photo shoots and film sets!
Our gorgeous red charger is a classic beauty that has been lovingly restored, staying true to the 1973 Chrysler Valiant Charger XL's original specifications and style – perfectly finished with a soft black leather interior, down the finest detail and accessory, and immaculate paintwork including black bonnet stripe.
This classic muscle car runs smoothly but still sounds nice and grunty – heads will definitely turn when you pull up at your destination. A great photo prop or accessory for any wedding day, it will look great in your album as well as set the tone when you pull up at the ceremony and reception. While all eyes are always going to be on the bride, who says the groom and his party can't make a grand entrance too?
Contact us today to enquire about an unforgettable Charger experience, whether it's for a school formal or special day cruising around the Byron Bay hinterland.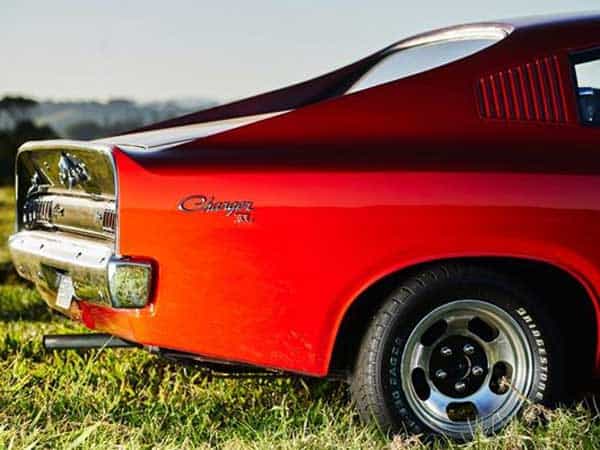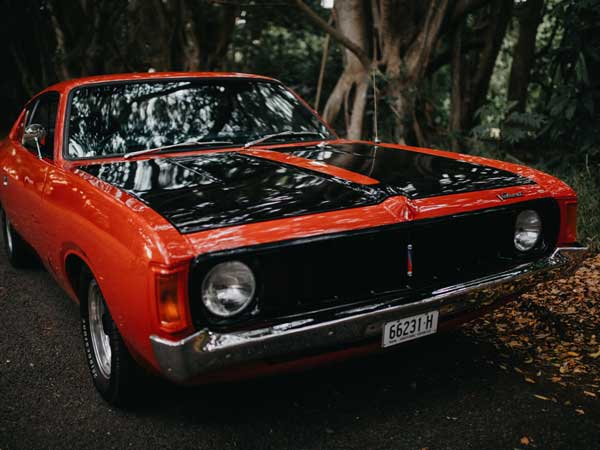 While our fleet of modern sedans and luxury European people movers are a great option for many couples needing comfort, style and understated elegance from their wedding vehicles, many couples are also looking for that UNIQUE touch to make their day that more memorable.
Personalise your big day and make your wedding photos really POP by bringing in the big guns in the form of our classic red Charger. Beautifully restored, from grill to rear guard, you'll be cruising your way through an unforgettable day when you choose a cool vintage vibe for your grand entrance.
You'll look and feel like the King or Queen of the prom when you roll up to the biggest party of your school life in our vintage red Charger, featuring black bonnet stripe and classic chrome details.
Our professional driver will pick up you and your date (or your mates) and cruise you to great photo locations or to the main event, delivering you safe and sound and always in style.
Formal Season is always big for classic cars in the Northern Rivers of New South Wales, and we're ready to rock and roll them right to the red carpet!